Transport can be booked without leaving home: by phone or online in the "Order a courier" tab, which is available on our website. It is enough to enter the most important data of the sender and recipient of the shipment, information about the package, and read our regulations.
We specialize in the transport of standard parcels. However, we are open to the needs of our customers because we are aware of the difficulties in finding a company that would undertake the transport of larger shipments. In the case of packages with non-standard shapes, before making a reservation or accepting an order, we precisely define the terms of cooperation. Determining the shape and size of the package will allow us to assess the final cost of the order.
The permissible weight of a standard package is max. 30kg.
The dimensions of a standard package are: 60x60x50 in the shape of a cuboid, from which no elements protrude.

All packages over 30kg are non-standard packages.

Each shipment should be packed in a 5-layer cardboard box.
Shipment delivery time is 3-5 working days.
It is possible to order a courier via SMS or on-line – we encourage you to take advantage of this attractive and convenient option by clicking on "ORDED A COURIER on-line".
Prohibited goods, excluded from transport:
Cigarettes, tobacco products, tobacco, alcohol of all kinds, sharp tools, documents, personal data, medicines in large quantities.

Each parcel is subject to inspection, prohibited items found in parcels are returned to the sender at his cost.
We do not ship packages containing glass, liquid or perishable items. Sending the above-mentioned items in the shipment is not subject to complaint and is transported at the sender's risk.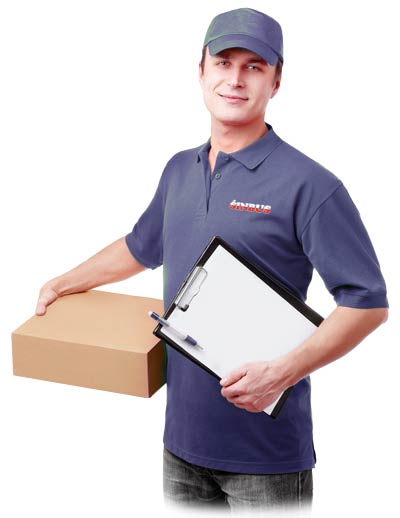 Shipments from and to Poland are collected and delivered from all over the country from Monday to Friday.
Pick up and delivery of parcels in the UK from the following cities and surrounding areas in the "door-to-door" system:
Dover - Londyn - Luton - Maidstone - Reading - Slough - Tunbridge - Ashford - Canterbury - Windsor - Newbury - Swindon - Southend On Sea and surrounding areas.
Within England we pick up and deliver parcels every weekend:

London and the surrounding area (Saturday, Sunday),

Slough, Reading, Windsor (Saturday to Sunday),

Luton, Southend on sea (Saturday to Sunday).
ATTENTION!
Download declarations
For each package, it is mandatory to prepare a CN22 customs declaration in two copies, attaching it to the package.
The declarations can be downloaded here: